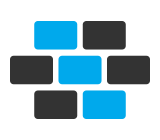 Concrete
For this work field we recommend the use of poly-condensation and poly-addition silicone rubber.
The molds are generally of large dimensions. They have to support heavy weights so we recommended the use of medium-high hardness silicones.
Concrete is a natural material to be considered reliable and durable as the natural stone, but of reduced weight and easier to lay. Concrete is a material obtained mixing clay, water, cement and oxides for coloring it. The mixture is poured into various moulds which, according to their variety, can have innumerable forms. You can easily make a wall or a fireplace that become attractive decorative elements.
Silicone rubber Feingosil for Concrete
Do you have any special requests? Do you want a private label product?
Feinchimica also produces silicones based on customer specifications