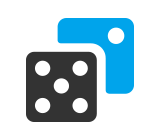 Model making and Hobby objects
For this work field we recommend the use of poly-condensation and poly-addition silicone rubber.
Our products are used to reprocduce reproduced model in polyurethane or polyester resin. Products are required with excellent mechanical properties, chemical resistance and high fluidity for a faithful reproduction of complexes details.
Some examples are the reproduction of scale models of ships, cars, planes, trains, collectables toy soldiers, etc.
.
Silicone rubber Feingosil for Model making and Hobby objects
Do you have any special requests? Do you want a private label product?
Feinchimica also produces silicones based on customer specifications