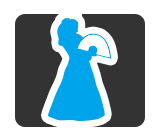 Mould Making
For this work field we recommend the use of poly-condensation silicone rubber (Series 100), Poly-addition silicone rubber (Series 300) or Spray silicone rubber.
The RTV-2 are used in many sectors, for example, to produce models replica, the production of decorative wax candles, technical articles, the realization of statues and artistic objects. The objects are prepared using wax, plaster, polyester resins, polyurethane resins, etc.
.
Silicone rubber Feingosil for Mould Making
Do you have any special requests? Do you want a private label product?
Feinchimica also produces silicones based on customer specifications