production of poly-condensation
and poly-addition silicone rubber RTV-2
that cure at room temperature
R&D laboratory has developed a wide range of
poly-condensation and poly-addition RTV-2 silicone rubber
The ability to self-produce our products allows us
to control all the step of our productions
maintaining high-quality standards
Feinchimica:

25 years of experience in the production of silicone rubbers for Mould Making
Since 1992 Feinchimica produces both pourable and putty poly-condensation or poly-addition RTV-2 silicone rubbers for mould-making,with the trademark FEINGOSIL. Private label is also available. They are bi-component RTV-2 silicone rubbers, vulcanizing at room temperature and they are used for the production of elastic moulds. A lot of customers in Italy and all around the world use our silicones due to their performance and easy use.
RTV-2 Silicone rubber for industrial field
RTV-2 Silicone rubber for para-medical field
News and events
News from R&D lab, information on fairs we attend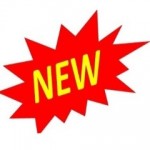 Feingosil 5 AL/55-R is a pourable bi-component RTV-2 silicone rubber vulcanizing at room temperature with a poly-condensation process. For its mechanical properties (high heat resistance and high hardness), it's particularly suitable to protect electrical and...
read more