It's a mixture of polymers in solvent which is used as releasing agent for silicone rubber. Recommendation before each application:
Shake the bottle, even during use;
Clean carefully the moulds from dust and dirt;
For the first application of the release agent, spray it 1 or 2 times without printing in order to condition the mould.
For the application by air gun, use a pressure between 1.5 and 2.0 bar per nozzle (Ø 0.8 mm). If you use an airless gun with nozzle sizes 0.09″ – 0.13″, use a filter 140-160 mesh.
Caratteristiche
ASPECT: Liquid
CHEMICAL CHARACTERIZATION: Releasing agent
COLOUR: Whitish
ODOUR: Characteristic
SOLVENT: Aliphatic
DENSITY (20 °C): 0.70 g/cm3
CLOUD POINT: 35°C
FLASH POINT: < 0°C
SHELF LIFE: The product, when stored under appropriate conditions, is stable and usable for six months. The storage temperature should not be less than 4°C.
* Questi valori sono proprietà tipiche ma non sono considerate specifiche. Queste informazioni corrispondono alle nostre attuali conoscenze tecniche: la loro pubblicazione non comporta alcuna responsabilità da parte nostra. I test sono stati eseguiti a 23°C e 50% di UR.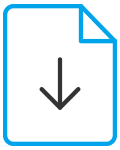 SCARICA SCHEDE TECNICHE
Per scaricare il file devi essere registrato e avere eseguito l'accesso.

Ask more information about this Feinchimica product
Fill in the form, we'll contact you soon. We'll give you all the information you need.