FEINGOSIL P95 – Polycondensation putty for dental lab
Feingosil P95 is composed of polysiloxane which may be mixed with gel catalyst. Its properties are high final hardness (> 90 Shore A), high stability and reproduction of details. It is used for the production of masks for the manufacture of skeletally and temporary prosthetics and all application where duplication is required.
Properties
ASPECT: Paste
CHEMICAL CHARACTERIZATION: Addition-cured RTV-2
COLOUR: WhiteViolet
ODOUR: Odourless
SPECIFIC GRAVITY: 1.90 g/cm3
PENETRATION CONE: 220 mm/10
Curing properties
CATALYST: 3% CATALYST GEL
MIX RATIO: 100:3
WORKING TIME: 2 minutes
SETTING TIME: 5 minutes
Properties of the cross linked product
HARDNESS 8′: > 75 Shore A
HARDNESS 24 h: 95 Shore A
DETAIL REPRODUCTION: 20 µm
COMPRESSIVE DEFORMATION: < 1 %
ELASTIC RECOVERY: > 99 %
SHRINKAGE (after 24 h): < 0.1 %
* The data given are typical values which are not intended for use in preparing specifications. The information given here is based on our present state of knowledge and is published without obligation on our part. Test has done at 23°C and 50% of RH.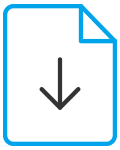 DATA SHEETS
Login to consult the product data sheets.
If you do not have an account, sign in 

Ask more information about this Feinchimica product
Fill in the form, we'll contact you soon. We'll give you all the information you need.