They are packages of 300 g containing colored pastes dispersed in silicone fluids. They are suitable to color the silicone rubber. The recommended use is between 0.1 and 0.3 on 100 parts of the silicone rubber.
They are supplied ready to use in the following colours:









Caratteristiche
ASPECT: Viscous fluid
CHEMICAL CHARACTERIZATION: Colour for RTV-2 silicone rubber
ODOUR: Odourless
MIX RATIO: 0.1 ÷ 1.0 % on the RTV-2
* Questi valori sono proprietà tipiche ma non sono considerate specifiche. Queste informazioni corrispondono alle nostre attuali conoscenze tecniche: la loro pubblicazione non comporta alcuna responsabilità da parte nostra. I test sono stati eseguiti a 23°C e 50% di UR.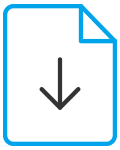 SCARICA SCHEDE TECNICHE
Per scaricare il file devi essere registrato e avere eseguito l'accesso.

Ask more information about this Feinchimica product
Fill in the form, we'll contact you soon. We'll give you all the information you need.