Thixo PC – Thixotropic agent for silicone rubber
This product is used when you want to apply vertically the silicone rubber. It can be used with all Feingosil Series 100. First at all add the catalyst to the base, then add 2 ÷ 4 % of THIXO PC on the weight of the silicone rubber. Mix for 3-5 minutes.
You get a very viscous mass, which can be applied in vertical. With a brush or a spatula, spread the thixotropic silicone rubber to form a layer of 5-10 mm. If necessary, repeat after 4-6 hours (before the silicone rubber is completely cured) to obtain a mould with good strength (20-40 mm).
Properties
ASPECT: Liquid
CHEMICAL CHARACTERIZATION: Thickening agent for RTV-2
COLOUR/ODOUR: Beige/Odourless
VISCOSITY: 1.000 mPa∙s
MIX RATIO: 2 ÷ 4 % on the weight of the RTV-2
Curing properties
ASPETTO: Fluido viscoso
CARATTERE CHIMICO: RTV-2 per condensazione
COLORE: Bianco
ODORE: Inodore
PESO SPECIFICO: 1.27 ± 0.02 g/cm3
VISCOSITÀ: 6.000 mPa∙s
Properties of the cross linked product
* The data given are typical values which are not intended for use in preparing specifications. The information given here is based on our present state of knowledge and is published without obligation on our part. Test has done at 23°C and 50% of RH.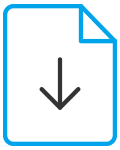 DATA SHEETS
Login to consult the product data sheets.
If you do not have an account, sign in 

Ask more information about this Feinchimica product
Fill in the form, we'll contact you soon. We'll give you all the information you need.